I curated and developed this virtual exhibit at www.togetherexhibit.com, but I also have two pieces in it, as a member of MGAL. Together: A Virtual Art Show is a dual virtual exhibit of members of Memphis/Germantown Art League and Artists' Link of Memphis.
Living our best Covid existence meant taking art exhibits virtual this year. This is the second virtual exhibit I have developed since September, and while I really loved putting them together, I am ready for a break!
This exhibit has 147 pieces of art from 64 artists. It is a packed exhibit, with no room to spare, which was challenging to curate, but so satisfying at the end. You can see the virtual exhibit at togetherexhibit.com or opt for the flipbook version at flipbook.mgal.org.
Here's one of my pieces in the exhibit, created after the passing of Hon. Ruth Bader Ginsburg.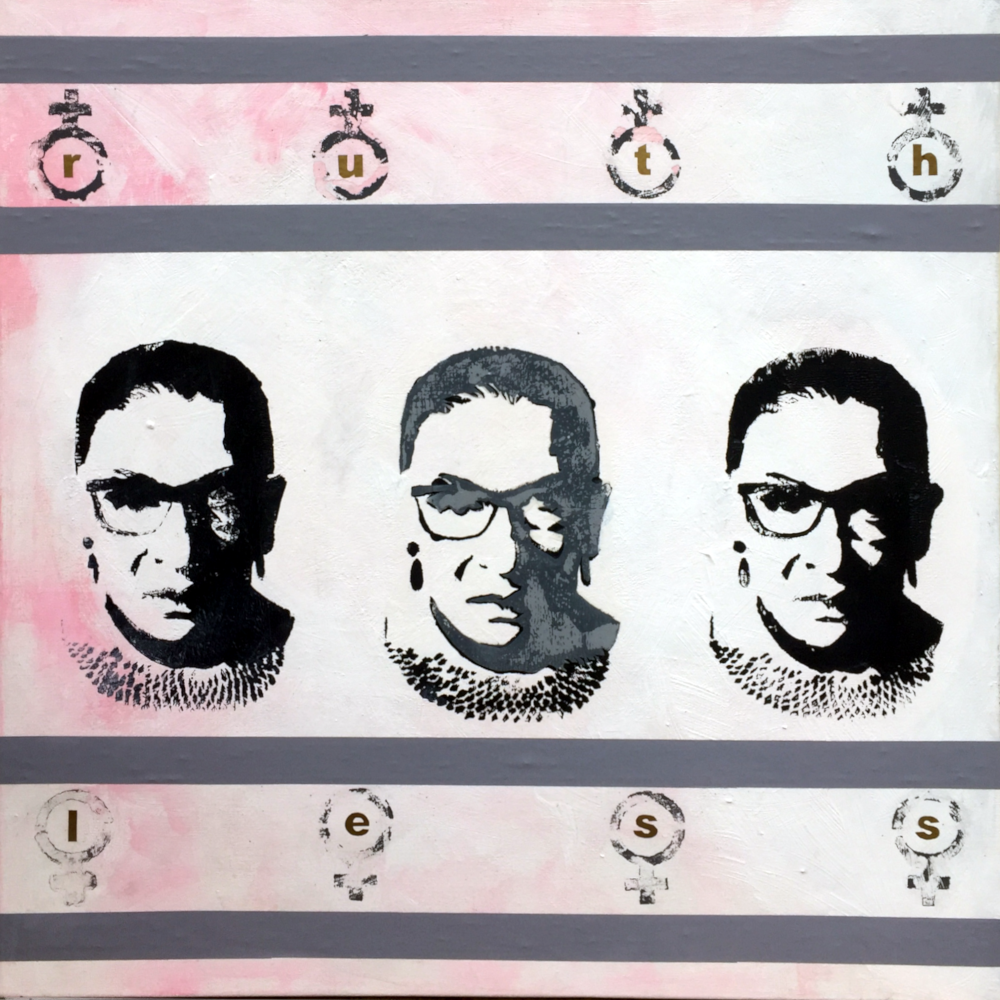 The Together virtual exhibit opened on Sunday, November 1, 2020 and will run into the new year, closing on Sunday, January 10, 2021. So if you are shopping virtually for Christmas gifts this year, be sure to check out the exhibit!